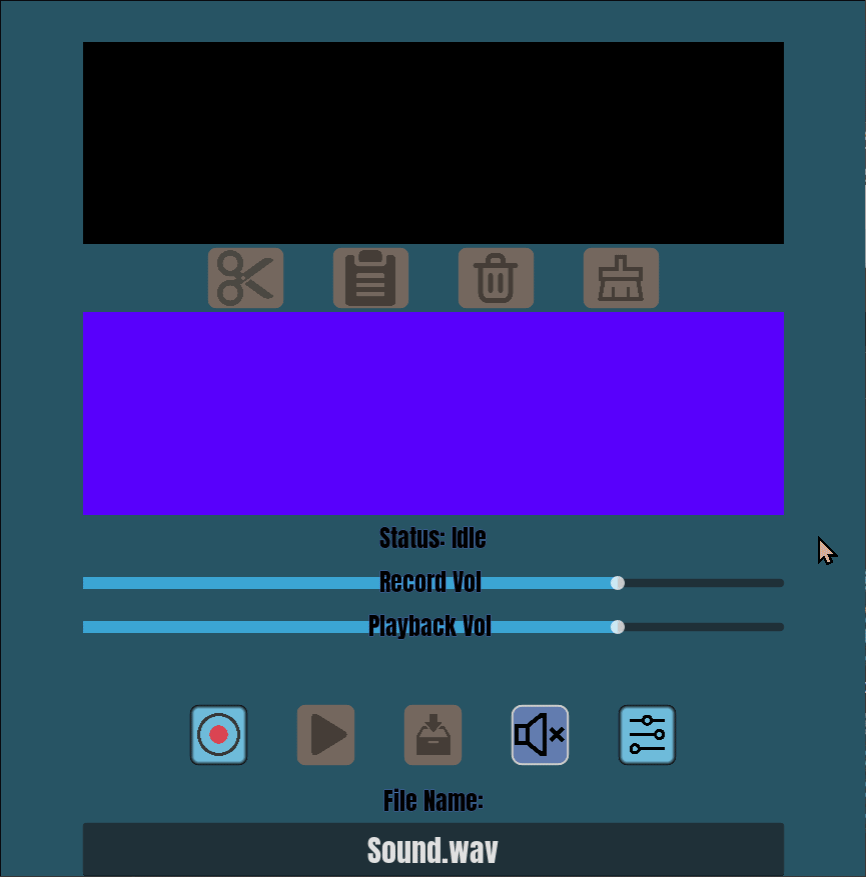 The online SoundRecorder app has been completely transformed into a comprehensive and user-friendly recording and editing solution. The app runs directly in your browser, eliminating the need for any downloads, and provides an intuitive and efficient recording experience. With its visual waveform representation, editing tools, and customizable settings, users can produce high-quality recordings with ease and accuracy.
With the SoundRecorder app, users can record audio directly from their microphone and visualize the sound waveform in real-time. The app's editing tools allow users to cut, paste, and delete sections of the recorded audio clip, enabling them to create more polished and professional-sounding recordings. Once the audio clip has been edited, users can play it back to verify that the changes have been made as intended.
The app includes the option to save the audio clip with a custom name or to use the default file name, "sound.wav." The ability to save recordings in this standard format ensures compatibility with a wide range of audio software and devices. The app also includes various settings and preferences that allow users to customize their recording experience, such as adjusting the recording quality and microphone sensitivity.
While the current version of the SoundRecorder app offers a range of powerful recording and editing tools, more features are in development, including beginning and end clipping and volume adjustments. As a free tool, the SoundRecorder app is an excellent resource for anyone looking to capture and refine their audio recordings. So why not give it a try and see for yourself? Bookmark the app for future use and enjoy all it has to offer.